---
---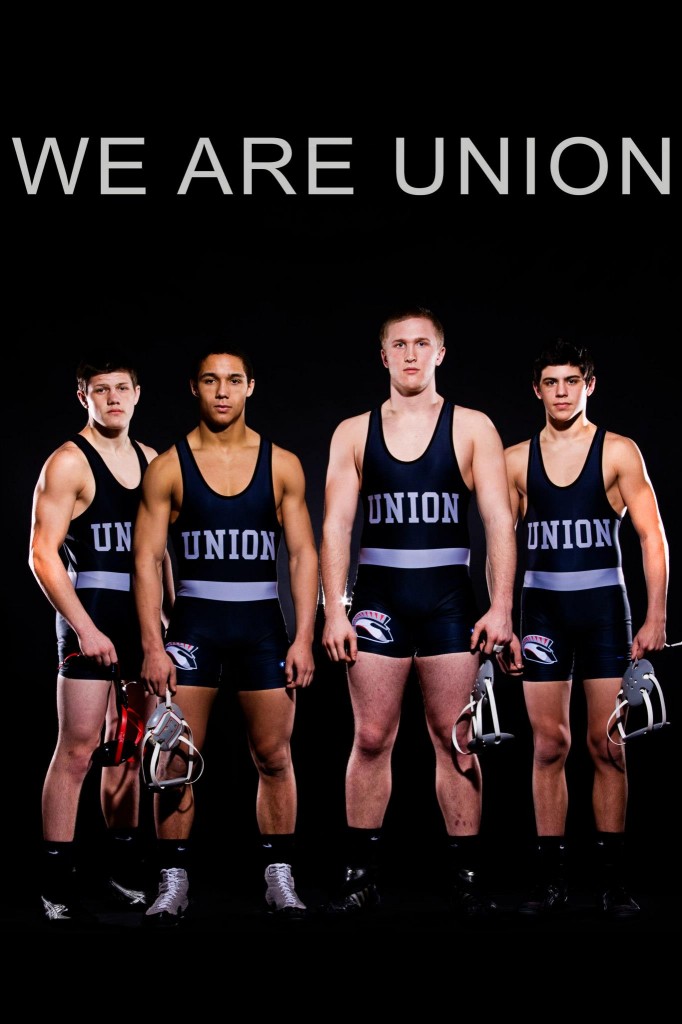 Union High School opened in 2007 and over the last five years Head Coach John Godinho and his staff have built a successful wrestling program that has seen young men and women grow into amazing young adults, who take the lessons learned from the sport into the real world.
Team accomplishments: 8th at state ('13), 4th at State ('12), 5th at State ('10), Regional Champs ('12, '13), District Champs ('9, '10, '11, '12, '13), League Champs ('9, '10, '12, '13), Clark County Champs ('10, '11, '12, '13), Pac-Coast Champs ('11)
State Placers: Clint Coulter (8th, 1st), Daniel Rice (4th), Junior Godinho (4th), Sam Berry (7th), Jeremiah Reynolds (7th), Jon Reynolds (6th), Alex Berfanger (8th), Mason Proudfit (7th), Preston Hu (3rd), Matt Rice (6th), Tyler Davis (7th, 4th, 7th, 3rd), JoJo Reynolds (6th), Cody Hersel ( 8th), Bryson Page (3rd), Dillon Thomas (8th, 2nd, 3rd), Tiffany Hu (3rd ,7th ,8th), Ricky Simon (6th), Max Proudfit (6th)
Where are they now?: Clint Coulter, drafted first round by the Milwaukie Brewers. Jacob Virtue, Westpoint Cadet (Airborne Qualified) head of graduating class. Ricky Simon, 5-0 Northwest MMA featherweight Champion. Matt Rice conducting a mission in Cape Verde. Preston Hu, Boise State Wrestler and Business major. Max Proudfit, Offensive linemen Southern Oregon University football.




.