John Godinho, Head Coach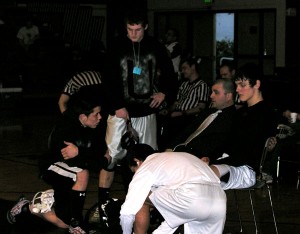 I am proud to have the honor of being the first Union Head Wrestling Coach.My name is John Godinho and I am willing to work hard to ensure success on and off the mat.  I have been part of many championships.In High School I was on a great team that took state in 1984 and 1985. I personally won state titles these years. I wrestled in college at Pacific Lutheran University for four years as a varsity wrestler. I received All American status and qualified for Nationals three of these years. Not ready to leave wrestling, coaching was the next step. In 1992 I began coaching in the Evergreen School District. I have coached continuously since then at the Middle school and High School level. In these years, I have been a part of two wrestling state championships.I believe wrestling gives you more than championships; it teaches you life skills such as work ethic, loyalty and dedication. You can expect to experience and learn more than wrestling as a Titan Wrestler.
Steven Alfi, Assistant Coach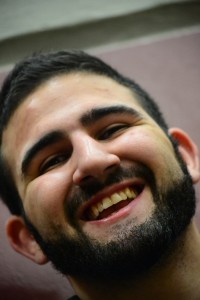 My name is Steven Alfi, and I am thrilled to have the opportunity to serve as a coach at Union High School. In college I wrestled for Central Washington University, where I qualified for the NCWA National Tournament 3 times. My junior season, I was the Northwest conference champion, and came one match short of becoming an All American. In addition to wrestling in college, I served as an assistant coach for Ellensburg High School. I assisted in this role for five years, while also helping at my alma mater, Edmonds Woodway during winter break. I teach U.S. history at Union High School, so I place a high importance on academic success, in addition to athletic accolades. I look forward to helping your son or daughter in their pursuit of becoming successful individuals in life.
Cory Borges, Assistant Coach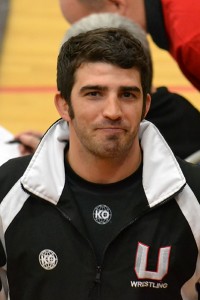 It is an honor to be joining the coaching staff here at Union. I bring with me over 20 years of wrestling experience. I was a 3 time California State placer (6th, 2nd, and 1st). After high school, I continued my wrestling career at Fresno State where I qualified for the NCAA tournament as a true freshman. The Fresno State wrestling program was cut and as a result I transferred to Montana State – Northern, where I was a 3 time NAIA finalist and 2 time National Champion. Wrestling has taught me many things to include: work ethic, respect, sportsmanship, and humility. I am excited to be giving back to the sport that has given so much to me, especially to be doing it as a new member of the Union Titan Wrestling family!
Chris Spurlock, Assistant Coach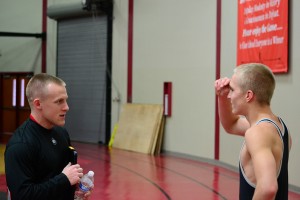 Coach Spurlock graduated from Heritage High School in 2004, where he was a three sport athlete earning 8 varsity letters in football, wrestling, and track. In wrestling Spurlock was a member of Heritage's 2003 State Championship team and In 2004, he was a regional Champion, and placed in both the Pac Coast and State Tournaments. Coach Spurlock has a total of seven years wrestling experience and is very active in strength and conditioning training.He is a recent graduate of the University of Oklahoma and plans to pursue his PHD in physical Therapy Starting in the fall of 2012.
Tom Strassenberg, Assistant Coach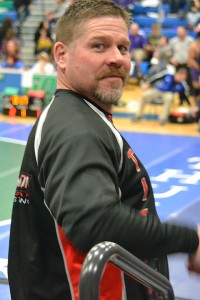 My name is Tom Strassenberg and I'm looking forward to the coaching oppportunities and the continued development of the Union Titan Wrestling Program.I attended Western Oregon State College and played baseball and football for the Wolves. I have been involved with Southwest Washington Wrestling Club for the past eight years and have enjoyed the constant evolution of the sport and surrounding myself with the best coaches possible. That feeling of unity exists here with the Titan wrestlers and coaching staff and I feel honored to be an integral part of its current and future success.
Jeremy Talavera, Assistant Coach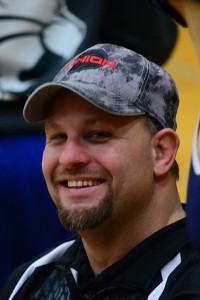 I am really excited to be a new addition to the Union Titan Wrestling Team. I have been involved with coaching wrestling for the last 9 years with Southwest Washington Wrestling Club. Wrestling is a big part of my family, and I look forward to coaching your children to succeed on and off the mat.
David Morales, Assistant Coach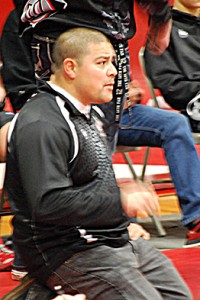 My name is David Morales. I am an Assistant Coach for the Union Titans Wrestling Team. I am very excited about the season and helping these young Men, and Women get to the next level of their wrestling season. I also hope to instill in them how to become great leaders, and role models on and off the mat. I have been coaching kids for 7 years out of Southwest Washington Wrestling Club under the legendary Merle Crockett; and hope to pass along the great knowledge he's instilled into me, and my family. I am honored to be a part of this great program, Go Titans!
Tyler Wooldridge, Assistant Coach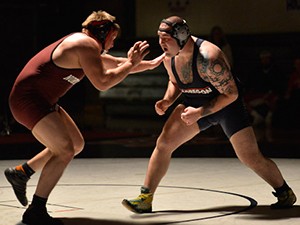 My name is Tyler Wooldridge, and I am looking forward to starting a new coaching chapter for the Union Titans! I will be primarily working with the heavyweights, but I am excited to contribute to the entire team. I am entering my seventh season coaching high school wrestling in the Evergreen School District. Wrestling has been a part of my life for 18 years and counting. I was a district champion, state placer and Tri-State Finalist in high school. I wrestled two years in college at Highline CC and Southwestern Oregon CC. In my six years of coaching I have coached my heavyweights to 7th, 5th, 3rd, and 2nd place finishes in the 4A WIAA State Tournament. I cannot wait to help add to the ongoing success at Union High School. I currently attend Grand Canyon University where I am pursing my Bachelors of Elementary and Special Education. During the day I work campus security at Cascade Middle School.
Garett Frigon, Assistant Coach
Bio to come.
Brent Rotondo, Assistant Coach
Bio to come.
Cory Getchell, Assistant Coach
Bio to come.
Junior Godinho, Assistant Coach
Bio to come.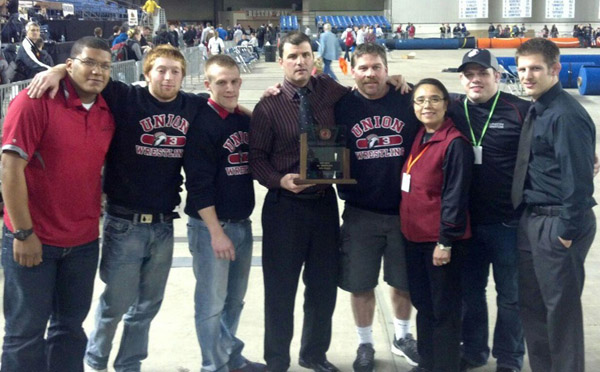 Past Coaches for Union Titan Wrestling:
Daniel Rice — 2015
Joel Denman — 2012, 2013, 2014 and 2015
Jared Kilcup — 2011, 2012, 2013, 2014 and 2015
Kyle Bounds — 2010, 2011, 2012, 2013 and 2014
Chris Spurlock — 2012 and 2013
J. D. West — 2011, 2012 and 2013
Quanaha Briggs — 2009, 2010, 2011, 2012 and 2013
Anthony Hayes — 2011
Zane Freschettee — 2008, 2009 and 2010,
Tim Call — 2008, 2009 and 2010,
Jake Farmer — 2008, 2009 and 2010
Charbonneau Gourde — 2009 and 2010,
Cory Dodge — 2009, 2010 and 2014