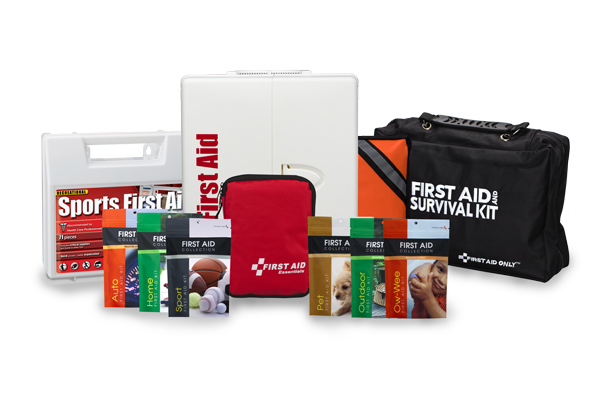 Dear Union Titan Wrestlers and Family,
Thank you for participating in our Fundraiser, which starts today September 10th and ends Friday October 4th.  This year we have partnered with RightResponse First Aid. By participating in this fantastic fundraiser you are not only receiving low cost, high quality kits that are vital for everyone, but also half the proceeds (50%) help cover costs associated with your athletes wrestling career here at Union! Coach Godinho is asking that each athlete sell at least 5 items.
We will be selling 6 types of general-purpose and preparedness kits. As well as 6 different Zip Bags to treat common first aid needs. While each kit contains basic first aid for typical cuts and scrapes, they also include supplies tailored for specific situations. Consider buying first aid kits for each of your cars, kitchen, sports bag, or pets. Zip kits also make great gifts! Each athlete should carry a portable zip bag in their sports bag, especially for out of town tournaments. The simple catalog of products will make it easy for your athlete to sell to family, friends, co-workers and neighbors.  The catalog also includes several OSHA business kits, also at a 50% profit!
Our Wrestling program can make extra money with RightResponse by referring us to other fundraising groups like schools, scouts, church groups, sports etc.!
Order Form: Enclosed you will find a RightResponse catalog and order form. Please write your information on the order form immediately.
Checks payable to: Union Titan's Wrestling Booster Club. Remember to write your name on all checks. Order forms and money are due to the Coach Godinho no later than Friday, October 4th.
Questions? Please contact:  Ariana Watson with RightResponse – ariana_watson@myrightresponse.com  (360) 903-3505